What is PPC?
PPC, also known as pay-per-click or cost per click, is an online advertising method used by businesses to drive traffic to their site, increase sales and obtain leads. With PPC advertising, the advertiser pays when their ad is clicked on.
How Does Switchly's PPC Solutions Work?
To ensure you are getting the most from your PPC campaign, we will assign you a Google and Bing certified team with a proven track record of developing successful ad campaigns. Your PPC team will then get to work researching and analyzing your business and competition to structure a custom campaign to get you quality leads and sales, adjusting it all along the way for the best ROI.
Niche-Focused Lead Generation Specialists
The success of your PPC campaign ultimately relies on how well your specialist understands your niche. Your team will be assigned based on your type of business, connecting you with professionals who are experienced in your industry. Instead of working with a PPC team that is a "jack of all trades," you'll have an industry-specialized team that grasps vital insider knowledge to help you relate to your target audience and drive sales through your online ads.
At Switchly, we work closely with the following industries:
Finance Professionals
Legal Professionals
Medical Professionals
Home Services & Contractors
Automotive Dealers
…and so many more!
Market Research & Data Analysis

We perform extensive research to understand the insights and trends of your target audience, as well as the buying processes and motivations of your potential clients.
We evaluate any previous campaign data via Google/Bing Ads & Analytics to help save money using data already compiled.
We perform thorough competitor analysis to determine the most effective PPC strategies in your specific industry.
Campaign Structure & Setup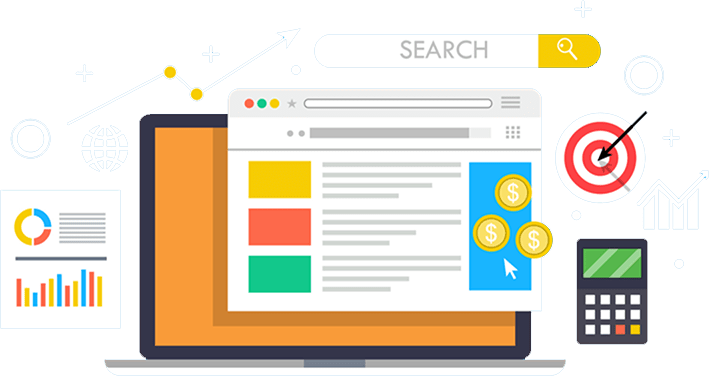 Google and Bing accounts and campaigns are created using market research and intel from other successful campaigns as well as our research.
Conversion Tracking & Analytics are installed to ensure that we are tracking all website form submissions and phone calls to follow potential clients through the buying and consideration process.
Multiple ad networks are used, and different campaign types are created and tested, to guarantee success and give your quality leads and sales opportunities a boost.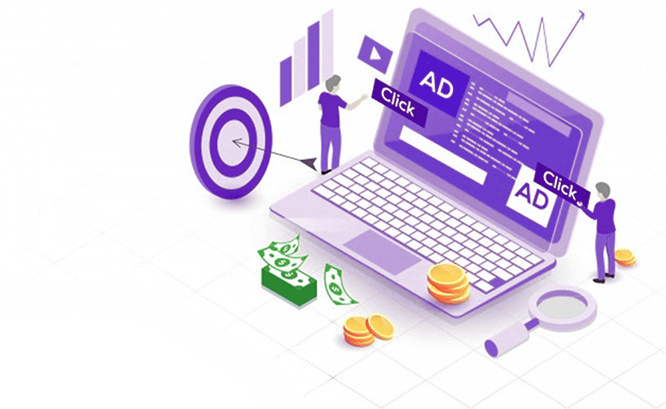 Campaign Development & Execution

Promote brand awareness & influence potential customers at the beginning stages of the buyer's journey.
Customize your campaign for the different stages of the buyer's journey by adjusting the combination of campaign types, ad networks, and attribution modeling.
Monitor target keywords and bidding wars to ensure you are receiving the most clicks at the lowest possible cost.
PPC
Mini Local
PPC
Medium Local
PPC
Pro Local
E-commerce
Recommended Ad Spend

Recommended Ad Spend

$200-500/month

Recommended Ad Spend

$500-999/month

Recommended Ad Spend

$1,000-3,000/month

Recommended Ad Spend

$1,000-3,000/month
Management Fee

Management Fee

$150/month +
$100 Setup Fee

Management Fee

$150/month +
$100 Setup Fee

Management Fee

$200/month +
$150 Setup Fee

Management Fee

$250/month +
$150 Setup Fee
Platforms

Platforms

Platforms

Platforms

Platforms

Account Access

Account Access

Read Only

Account Access

Read Only

Account Access

Admin

Account Access

Admin
Goal Setting

Goal Setting

Goal Setting

Goal Setting

Goal Setting

Call Tracking

Call Tracking

Call Tracking

Call Tracking

Call Tracking

Conversion Tracking

Conversion Tracking

Conversion Tracking

Conversion Tracking

Conversion Tracking

Re-marketing/Display Ads

Re-marketing/Display Ads

Re-marketing/Display Ads

Re-marketing/Display Ads

Re-marketing/Display Ads

Dynamic Search Ads

Dynamic Search Ads

Dynamic Search Ads

Dynamic Search Ads

Dynamic Search Ads

Google Shopping

Google Shopping

NA

Google Shopping

NA

Google Shopping

NA

Google Shopping

DELIVERABLES

Order Now

Custom Ad Copy Creation
Ad Copy A/B Testing
Keyword Research
Negative Keyword Implementation
Quality Score Management
Monthly Optimization

Order Now

Custom Ad Copy Creation
Ad Copy A/B Testing
Keyword Research
Negative Keyword Implementation
Search Term Analysis
Quality Score Management
Bi-Weekly Optimizations

Order Now

Custom Ad Copy Creation
Ad Copy A/B Testing
Keyword Research
Negative Keyword Implementation
Search Term Analysis
Quality Score Management
Bi-Weekly Optimizations
Monthly 15 Minute Live Session (Status Call)

Order Now

Custom Ad Copy Creation
Ad Copy A/B Testing
Keyword Research
Negative Keyword Implementation
Search Term Analysis
Quality Score Management
Bi-Weekly Optimizations
Monthly 15 Minute Live Session (Status Call)
Google Merchant Center Creation (client responsible for updating)
Multilingual Campaign (+1 additional language)
Additional Custom Graphics for display/remarketing
YouTube Campaigns